Optimize Your Lab Sample Delivery, Transport, and Tracking
Overcoming Your Biggest Specimen Handling and Transportation Challenges
When the COVID-19 pandemic struck, the supply chain infrastructure for lab sample collection and tracking systems were unable to meet skyrocketing demands. Even today, as we move towards the development and distribution of a vaccine, the systems in place can't handle the tens of thousands of deliveries, and their associated data, taken each day. Unprecedented times require unprecedented measures, and ShipTrack — the world's most innovative and scalable logistics management platform — provides them. Pairing our innovative software with barcode scanners is a forward-thinking, affordable, and easily implemented solution for healthcare systems to leverage and solve their biggest challenges. Barcode Scanners Equipped with ShipTrack Provide:
Quick, easy, and affordable implementation and go-live
Immediate and automated data capture and entry
Real-time visibility into operations, dispatch, and route optimization
Fewer entry and identification errors
More efficient, streamlined workflows
Real-time data connectivity and visibility to chains of custody and EHR systems
Reduced risk of costly patient data breaches and HIPAA violations
The Added Benefits of Implementing ShipTrack
How fast, reliable, and effective your medical distribution, transport, and tracking is greatly depends on the technology and software used throughout the chain of custody. Our cloud-based software is easily integrated into Apple and Android devices. It is also configurable to fit your workflows and offers an intuitive, ergonomic interface that workforces adopt quickly. Patient-facing healthcare workers, medical couriers, and lab technicians who leverage ShipTrack see significantly fewer data-collection errors, streamlined workflows, reduced labor and research costs, and drastically lowered risk for costly data breaches. All of which contribute to a more efficient and profitable business.
Barcode Scanners Equipped with ShipTrack Provide:
ShipTrack(s) Benefits
Quick Implementation and Go Live
ShipTrack is quickly, easily, and affordably implemented, and our experienced staff can have you up and running in as little as a few days. Our software runs on Android devices like the quality units with barcode scanner shown from Zebra, and deployment requires no coding, making it as simple as flipping a switch. Our team simply configures devices so you can build the workflows that meet your unique business needs. And our intuitive, easy-to-use mobile application makes user onboarding quick and painless.
Anonymous Data Collection
With ShipTrack, specimen and data collection are completely anonymous. Patients are associated with a randomized barcode in their medical records. This unique barcode makes it easy to identify, track, and manage samples. It also gives nearly instantaneous access to patient data, eliminating the burden of searching through paper records.
Automated Chain of Custody, Proof of Delivery, and Digital Workflows
Our software gives each link of the custody chain complete, real-time visibility and traceability into shipments' status. This expedites delivery timelines through driver-hub communication and route optimization. These tools, working congruently with automated proof-of-delivery, ensure that corrective actions can be administered and automatically documented when obstacles are encountered. And digital workflows eliminate the burdens of human error and labor costs. Pairing automated workflows with robust online reporting and the ability to implement key performance indicators (KPIs) allows you to monitor performance in real-time.
Operational Visibility
Tracking shipments with spreadsheets doesn't provide real-time visibility into your operations and workflows. ShipTrack gives you full operational visibility, letting you know who is where, with what assets, what they're doing, and when they're doing it. This real-time visibility into your operations allows you to make better, operational, data-driven decisions faster.
Key Features
Administration portal with point-and-click management of workflows
Reporting and data analytics to monitor operational performance
Dispatch portal providing real-time, visual data into operations
Route optimization ensures time-sensitive vaccines and therapeutics reach their destination safely and on time
Tracking solutions provide visibility into the progress of shipments in real-time
Automated proof-of-delivery provides electronic notification and a record of delivery
Protection of patient privacy and anonymity
Software Configuration and Installation
The logistics of sample tracking lab specimen and distributing it successfully requires the right combination of software and hardware. Let BCI and Ship Track pave the way with best of breed technology specifically designed to optimize your supply chain from end to end.
The Hardware That meets Demand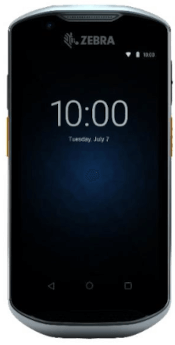 COVID-19 has moved quickly, testing all supply chain management systems, one thing that we have learned is the infrastructure for lab sample tracking needs a physical upgrade. As we begin to adapt to new testing methods and increase in demand, it is essential to have the best hardware to optimize the efficiency of your operation. When you choose the Zebra TC52x/TC57x, you get our best-selling TC52/TC57 rugged handheld mobile computer — and more.

Information on the Zebra TC52/TC57 Mobile Computers
Zebra Benefits
Features Designed for The User
The Zebra TC52x/TC57x gives you more advanced Zebra-only features that put the user experience in a class of its own, boosting ease-of-use and productivity to new heights with Android 10. A faster processor for faster application performance. A higher resolution 5-inch Full HD (1080x 1920) exceptionally bright 600 NIT touchscreen. An advanced scan engine for faster and easier data capture. Full shift power your workers can count on with 14 hours of battery power.
Increased Connectivity
Our products provide the latest technology innovations for superior future proofing, from support for the payment solutions of tomorrow to faster WiFi and Bluetooth, the highest quality voice in its class. Plus, a Device Tracker to easily find misplaced devices.
Flexible Features
Zebra strives to provide users with the applications needed to make on the fly logistical decisions that fit all working conditions. The Zebra TC52x/TC57x have A 13 MP color rear camera to capture detailed photos and videos and a 5 MP front-facing camera for better workforce collaboration. Carrier aggregation for better application performance over cellular networks, and certification on leading public safety networks to support first responders. A future-ready platform and long support lifecycle gives you a solution that will help you improve your efficiency in a time where COVID-19 is putting strain on the supply chain. While backwards compatibility with existing TC52/TC57 accessories enables a cost-effective upgrade. More Mobility DNA tools make device management, device integration, application development and the user interface easier than ever. And only Zebra offers LifeGuard™ for Android™ to keep your devices protected every day they are in service.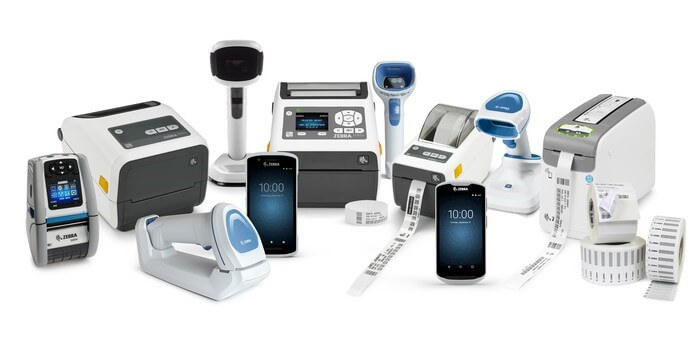 If you would like a Live Demonstration of the Ship Track Solution click here: Request a Demo with Ship Track or simply push the button to go to the Ship Track site. Our dedicated tracking manager at 847-615-2933 ext 107 or today to start our easy setup process or get more information of our lab specimen software tracking applications.